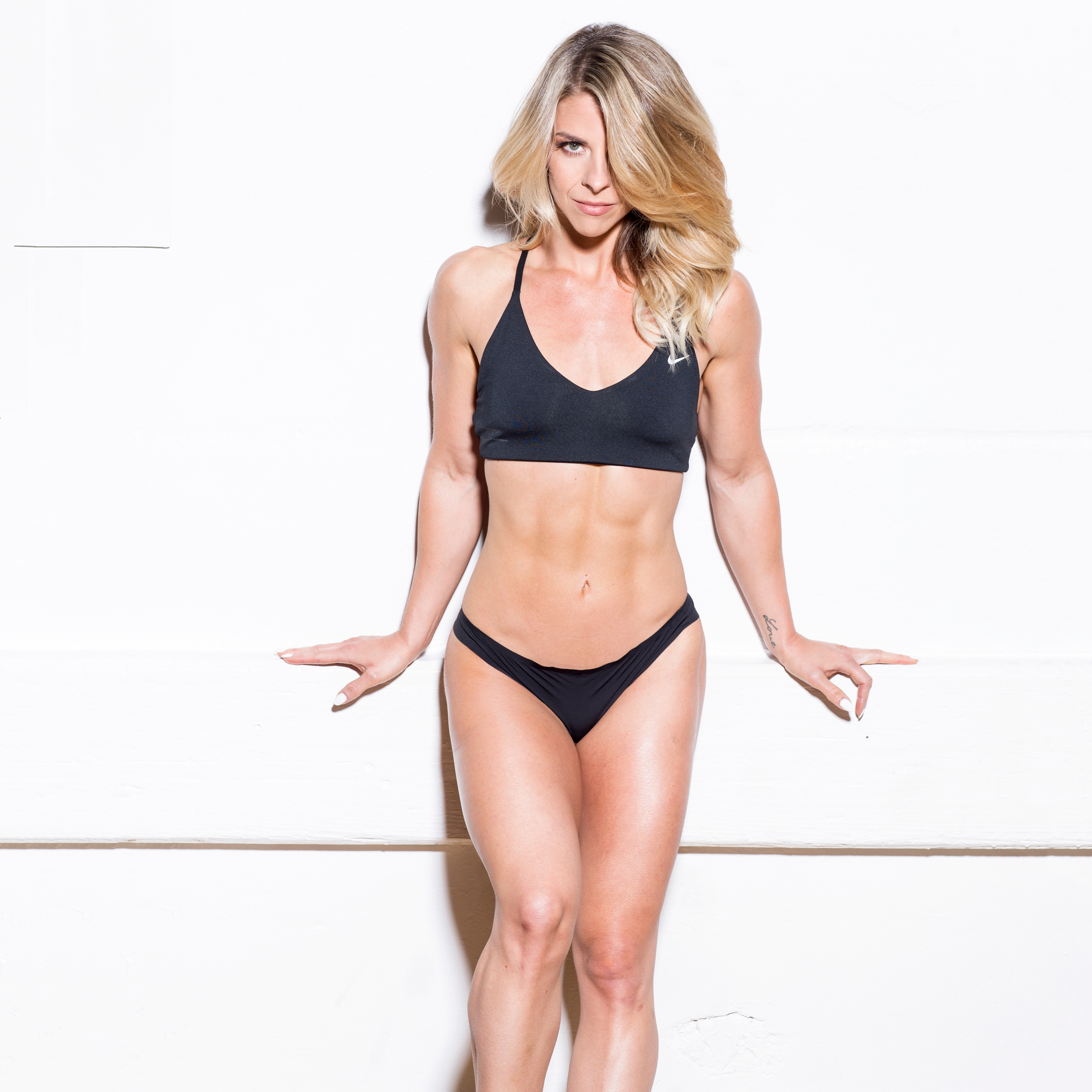 "

B
e

fore I made the decision to start training I was the girl who knew nothing about nutrition, drank wine every night and was terrified of the weight section in the gym. When I started working with Chris, he instantly made me feel comfortable and took the time to understand and help me reach my goals.
I

n under 2 years I've lost 20% body fat, gained 9lbs of muscle and can squat over twice my bodyweight. 
Chris' knowledge of fitness and his ability to motivate you and push you passed your limits are just some of the reasons why this man is truly gifted at what he does. He's completely changed my lifestyle and I'm incredibly lucky to have him as my coach. For anyone looking for a trainer who can take you to that next level, you want Chris.

​​​​​​​"
Toronto Real Estate Agent
"W
h

en I started working out with Chris as my trainer, I had not worked out in years. Not consistently anyway, more like whenever I'd have a "resolution" that lasted all of two months, during which I went to the gym 3 times. I had no idea what I was doing at the gym. As for nutrition: I had the same idea most people have about nutrition: Eat fruits and vegetable, don't eat too much of anything else. How wrong I was! You have to eat. But I digress.
First of all, the first month of working with Chris, I got a wake-up call. He kicked my butt, but in the best way: It was not easy, but it was also…strangely possible. I started straight away, with as much as I could handle, but he kept challenging me. He pushed me, corrected my forms, explained what we were doing and why. I have to know the why, and he is amazing at explaining a workout in perspective of what it works, and how, as well as the now and the big picture of where you want to be. Want to get lean? ok do more of this, less of that, and eat this. Want to grow muscles or put on "mass", ok change that up, do these sets, eat this. Clear, simple. I mean, challenging, but I consistently got where I needed him to take me. When I would fall off the wagon (which is ok, it happens) he'd look at me and ask "why are you here?". Not as in " I was not expecting you here", but rather as in "what do you want for yourself? This is for yo

u, so what are you going to do about it". He does not sugarcoat things, but he also helps you find your limit and then, somehow, his little trick is to push a little harder until your limit just… moves. And then it moves again. And you get stronger and smarter about your workout every single week.  That first month 
I went from 25% body fat, to 18, then 16… I'm at around 15% now, which is where I waned to be.
My muscle mass grew, and yet I looked smaller, or perhaps more compact, because (as I learn

ed, though it's obvious) fat just falls there, like a blob, while muscle is just solid, and keeps things in place;) . I have more pounds of muscles than I've ever had, yet I'm leaner. Ladies, don't be scared of muscles. You're not gonna get bulky. Unless you want to get bulky, but that takes a whole other kind of effort that will not be accidental. Muscles will work in your favor in ways you don't even know.
The other thing I really appreciate is that Chris cares. He genuinely cares about his clients. He checks in on to keep us on track. He checks in on what you're eating and tells you what's working and what is not. And here's the last thing: I eat more, and my body fat keeps decreasing. Doesn't mean I didn't put in work for that to happen though. I definitely did. But it was also efficient and concise. And the only way I was able to get this strong is Chris. Without a doubt. Grateful for you Chris! Thank you for everything!​​​​​​​"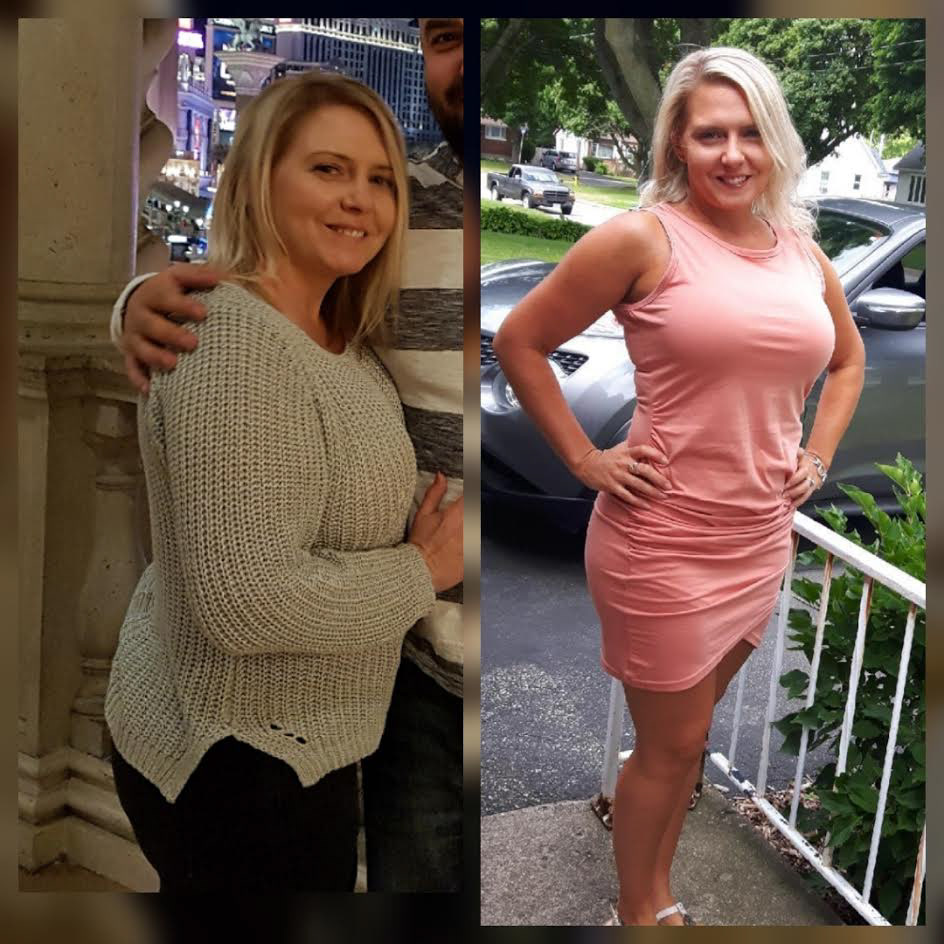 "I

started with Chris in Feb 2018 a few months after my dad suddenly passed away.  After losing my dad my lifestyle and diet choices spiraled out of control and I gained over 30lbs.  I hated the way I looked, I hated the way I felt and I would do anything to avoid going out with my husband to visit with friends.  I knew I needed help to get the weight off and that's when I started with Chris.  Right away the program felt different compared to anything I had tried in the past.  It was more than just the accountability and support for the 3 hours a week I was in the gym, I felt that Chris was genuinely invested in my success in hitting my goals.  Chris has kept me accountable by providing extra support through check ins on my off days, provided easy to follow nutritional guidelines,and ongoing positive support and encouragement by believing in me when I didn't believe in myself. "
Over the last 10 months I have lost 20 lbs of fat, dropped 10% body fat, 
I have quit smoking and I am stronger and lifting heavier than I ever thought possible.  But maybe most importantly, I feel like myself again, I no longer hate getting dressed in the morning or looking in the mirror and once again I love going out with my husband to spend time with friends.  Thank you so much for all of you help and support!!

​​​​​​​
Fitness Member Experience Manager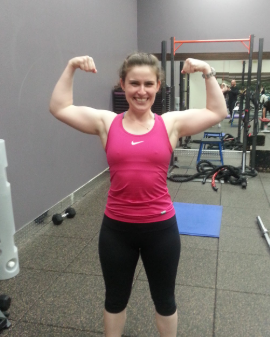 "I

loved working with Chris. He took the time to make sure you were doing the exercises correctly, so you'd get the maximum benefit from them. He struck the right balance between knowing your limits, and motivating you to push through those limits and improve. But, most importantly, he made our workouts a lot of fun; I looked forward to our training sessions together.
I lost almost 10% body fat, built a lot of muscle, 
and got rid of those bingo arms! It's easier to carry groceries home, my clothes are loose, and most importantly I feel better. Not only because of the physical changes, but also because I'm sleeping better than I have in years. "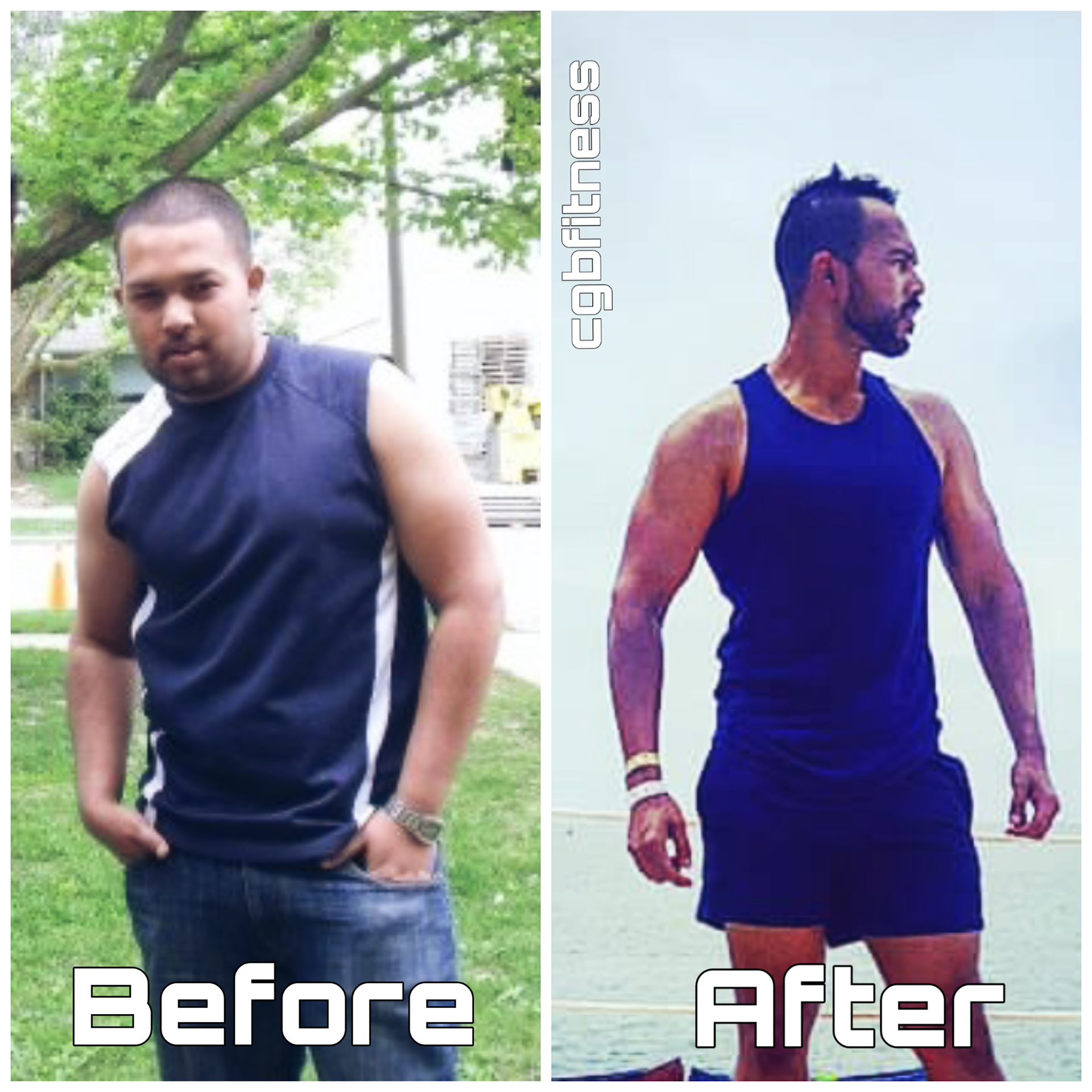 "I

started training with Chris 2 years ago and it has been a great journey. Chris is amazing when it comes to pushing his clients to new limits. I came in with a simple mantra to stay in shape but 
Chris made me believe that I could achieve so much more and I did

. 
I personally love Chris's involvement in every step, he looks after your nutritional needs, your activities on your rest days, how you are feeling etc. When some cares so much for you, you feel super motivated and look forward to your workouts. For me Chris puts the "personal" in personal training. 

​​​​​​​"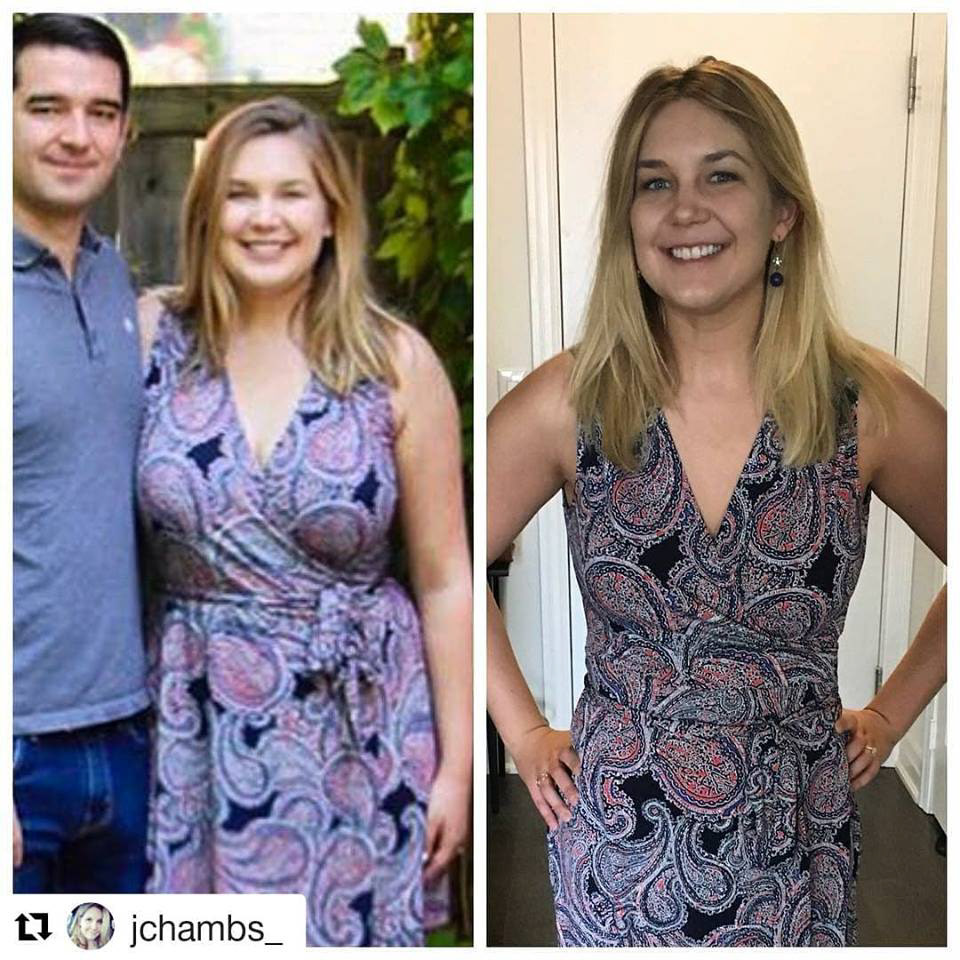 "I had struggled with gradual weight gain over the past few years, and had unsuccessfully tried calorie counting and working out on my own. I originally came to Chris because I knew I needed individualized attention to keep me on track.
Training with Chris was extremely effective, and he really makes the most out of the hour-long sessions. Chris has also mastered the delicate balance between keeping his clients motivated while also cutting through their bullshit and excuses!
The biggest lesson I learned though is "you can't out-train a bad diet." After completely overhauling my diet, Chris required that food logs be sent to him daily. Being completely accountable for my diet kept me on track, and I was able to see results faster than if I didn't keep track of my meals. 
I've developed a completely new relationship with food - food is fuel now, not a security blanket. My moods have improved and I have more energy to get me through the day.
After 8 months on the program, I'm approaching 25 pounds and lost 10% body fat lost.
Chris has motivated me to be my best self, and has provided the tools and support I needed to reach my goals."
I trained with Chris for 2 full years after 10 years of weight training on my own and with other trainers. Many years of working out religiously with poor form had hindered my ability to gain strength and created additional muscle imbalances and compensations. Chris has excellent knowledge of every exercise he puts his clients through, and form is king. 
Any time I needed an adjustment or wasn't feeling the exercise in the correct muscle group, Chris would know exactly how to tweak my technique to make it effective. 
He never lets his clients get sloppy yet he pushes you right to the edge to failure. He has knowledge of every clients' body he and instructs accordingly.
This is one of the many outstanding qualities about Chris. His judgment is incomparable to any other trainer I've had. He is tough but good-natured and fair, and a lot of fun to train with. Every time you step into the gym you know that even if it hurts, you are going to leave stronger, fitter, and more satisfied than when you came in. 
He demands effort from his clients because he insists they see the progress they desire. He is encouraging and will be the first one to acknowledge and congratulate you on your successes.